About Us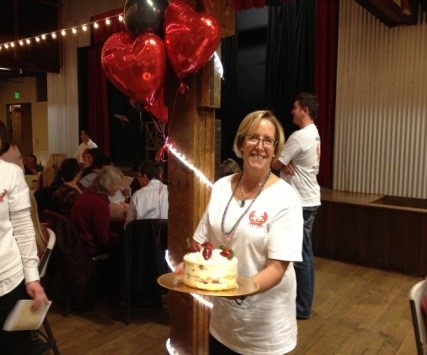 We wanted to take this opportunity to connect with you and share a little of our story. The two of us met in 2002, and we've been partners ever since—both personally and professionally. But it was a long journey to get to where we are today.

"There simply are no shortcuts." -Donna
When I was seventeen years old, I lost both my father and my paternal grandmother within one month. In the aftermath of that tragedy, my grandfather decided to name me as his successor trustee, and suggested that I look into real estate so I could better manage the trust's real estate holdings. I got my license when was 18, and I never looked back.
As an inexperienced agent in a tough market, I was able to find my feet by working with investors to purchase older apartment buildings so they could convert them into condominiums. I also found fulfillment in helping returning Vietnam War veterans find affordable housing in Chicago. I was proud to assist those who served our country, and to this day, I will go to the mat to help out any veteran.
I later moved to Des Moines, Iowa, headquarters to many banks, insurance companies and other multinational organizations. There, I developed another niche as a relocation specialist. I worked hard getting to know the people within the corporations, and they trusted me to handle their relocation needs. As I was also a transplant to Des Moines, I knew exactly what it felt like to rebuild your life in a new place. I really enjoyed making a difference and helping ease the transition to a different city for these relocated employees and their families.
In 1987, I again relocated with my family to Los Angeles, where we worked with an independent company to convert them into Better Homes and Gardens franchises and help them expand into new offices.
Whether through adverse circumstances, my personality, or a combination of both, I've always had a strong work ethic. I will do whatever it takes for my family, friends and clients. I joined RE/MAX in Sherman Oaks and began to learn the ins and outs of working with those in the entertainment business. I also spent time raising my son and daughter, learning to scuba dive and sail, and taking many trips to Mammoth Mountain for skiing and snowboarding.
It was around that time that I met Rick Stalker, and in 2003, we moved up to Roseville and began our journey in real estate together.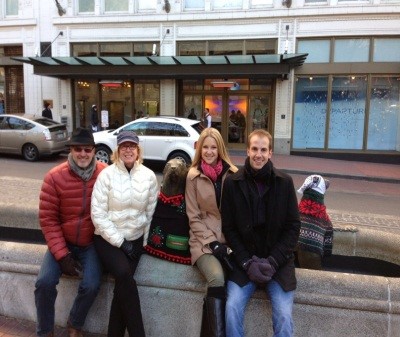 "Opportunities to reinvent yourself don't come along so easily—or so I thought." -Rick

I come from a second-generation Sacramento family. My father, Glenn, grew up in a very poor farming community in Kansas during the Great Depression. He managed to go on to attend Washburn University in Topeka, where he was a three-letter athlete inducted into Washburn's Football Hall of Fame. (Which likely explains my life-long passion for sports!) From there, he went on to gain a graduate business finance degree from Stanford and enjoyed a long career as the CEO of Blue Diamond Almonds in Sacramento. He earned that position because of his farming background and ability to relate to growers—my dad understood the California almond farmers better than anyone else!
My own journey into business began when I was attending college. I joined my brother to partner and run a sportswear manufacturing company. I've always loved the outdoors: skiing, golf, SCUBA diving—you name it. After several successful years in the manufacturing business, I had a desire to be more involved in the retail trade, so I went to work in our Ski Stalker stores here in Sacramento and Tahoe. It was an exciting time to be involved in a great business and a fantastic group of people, and I would later spend over fifteen years in sales and marketing for several sporting goods companies and eventually run an international youth sports manufacturing business.
When my employer was bought out, it was right around then that I met Donna. An experienced Realtor herself, she inspired me to join her in the business. We just said, "Why not do this together?" It was the best choice I could have made. It excites me every day to know I can make a difference in people's lives.
"Giving Back to the Community"
That goes way beyond what we do for our clients. Together, Donna and I have also been very active in the community, working with a number of nonprofits, including the Placer Habitat for Humanity and served as board of directors for a local non-profit, Hearts that Care, which provides resources, aid and grants to those experiencing unexpected hardship or emergency. Rick is a board member of a local non-profit, The Taylor House. In our community involvement, we connected with Denyce Skiff, another veteran real estate agent whose values closely aligned with our own. We worked with Denyce for ten years at Keller Williams, and we've recently welcomed her to our team as a partner!
"Our Experience will Move You"
The three of us would love nothing more than to lend our knowledge and over 100 years of combined experience toward helping you with your real estate endeavors, but we don't expect your business simply because of our relationship—we only ask that you take the time to interview us and see if we might be the best agents for you.
Buying or selling real estate is often an enormously important transaction, and the representation you receive from your agent can have significant impact on your results. We want you to pick the team that's the right fit for your particular needs. If that ends up being us, we promise to work diligently to exceed your expectations.
Thank you for taking the time to learn about us. When you or someone you know is in need of a real estate agent, we hope you give us the opportunity to demonstrate our services and interview for the job.
With gratitude,
Rick Stalker, Donna Burnett & Denyce Skiff
Cal BRE# 01395880, 01002254, 0052488
Powered by eXp of California